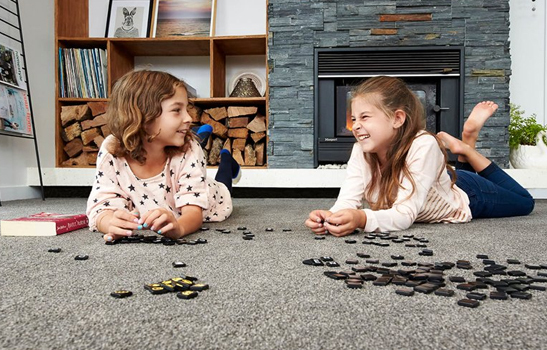 A quality area rug anchors a room and provides an important focal point for your decor. That is why it is so important to choose wisely. The following are some important things you should avoid when selecting a rug for your home.
1. Selecting a rug that is too small for the room.
If you skimp on the size of your rug it will actually make the room appear smaller. It is important to ground the furniture and set boundaries with your rug. You don't want things to be out of proportion and leave your decor feeling unbalanced.
2. Not layering
Sometimes people don't want to go to the added expense of layering rugs, but it can be a great and inexpensive way to enhance your decor. For example, you can purchase a neutral jute rug that is easy to clean, and then put a patterned rug on top of it.
An area rug can also be placed over a room's carpet. It can help pull the room together and add texture, patterns, and color.
3. Selecting the rug as a final step
If you are just starting to decorate a room, select the rug first instead of last. An area rug is an impactful, and often a large piece that can really tie a room together. If you wait until after you have selected your furniture and other items, it could take a long time to find the perfect rug.
4. Avoiding patterns
Don't be afraid of adding bold and bright patterns to a room. You don't want your home to appear to be too bland or flat. The great thing about a rug is it is easy to change, so you can afford to experiment and go bold rather than playing it safe.
5. Not using a rug pad
It is a mistake to try and save money by not using a rug pad. It helps to prevent sliding and slipping and also adds extra comfort for walking on. Rug tape can also ruin hardwood floors.
The best way to avoid these problems is to purchase your area rugs from a reputable rug dealer such as PRG Rugs or another local area store or online retailer. They will have experienced professionals to help guide you through the process and help you ensure that you get the right rugs for your needs.